#1 Bachelor Fantasy App!
Compete with Bachelor Nation - pick your favorite contestants and score points live during each episode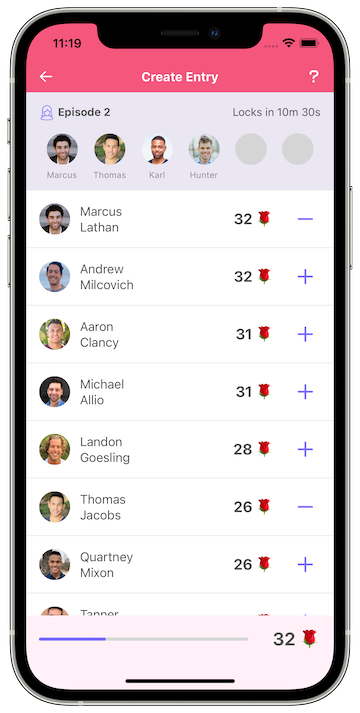 Pick your players
Create a lineup of Bachelor contestant for each upcoming episode. During the episode, contestants will earn points for a variety of actions.
Play with friends
Join a league or create your own to compete with friends. No friends? Yikes...jk, just join our public Bachelor Nation contest!
Not all contestants are equal
Each contestant has a price based on their previous episode performances, so choose wisely!
Real-time scoring
Scores are updated live, so you can follow the action in real-time!